Business Cards
Keeping the cards consistent, we used two colors on white stock and added retro patterns to help tell the story behind Shindig Alley.
Collateral
Collateral was kept fun and playful with use of patterns, colors and expressive typography. The misfit jumble of type reflected the various types of vintage furniture and antiques offered at the shop.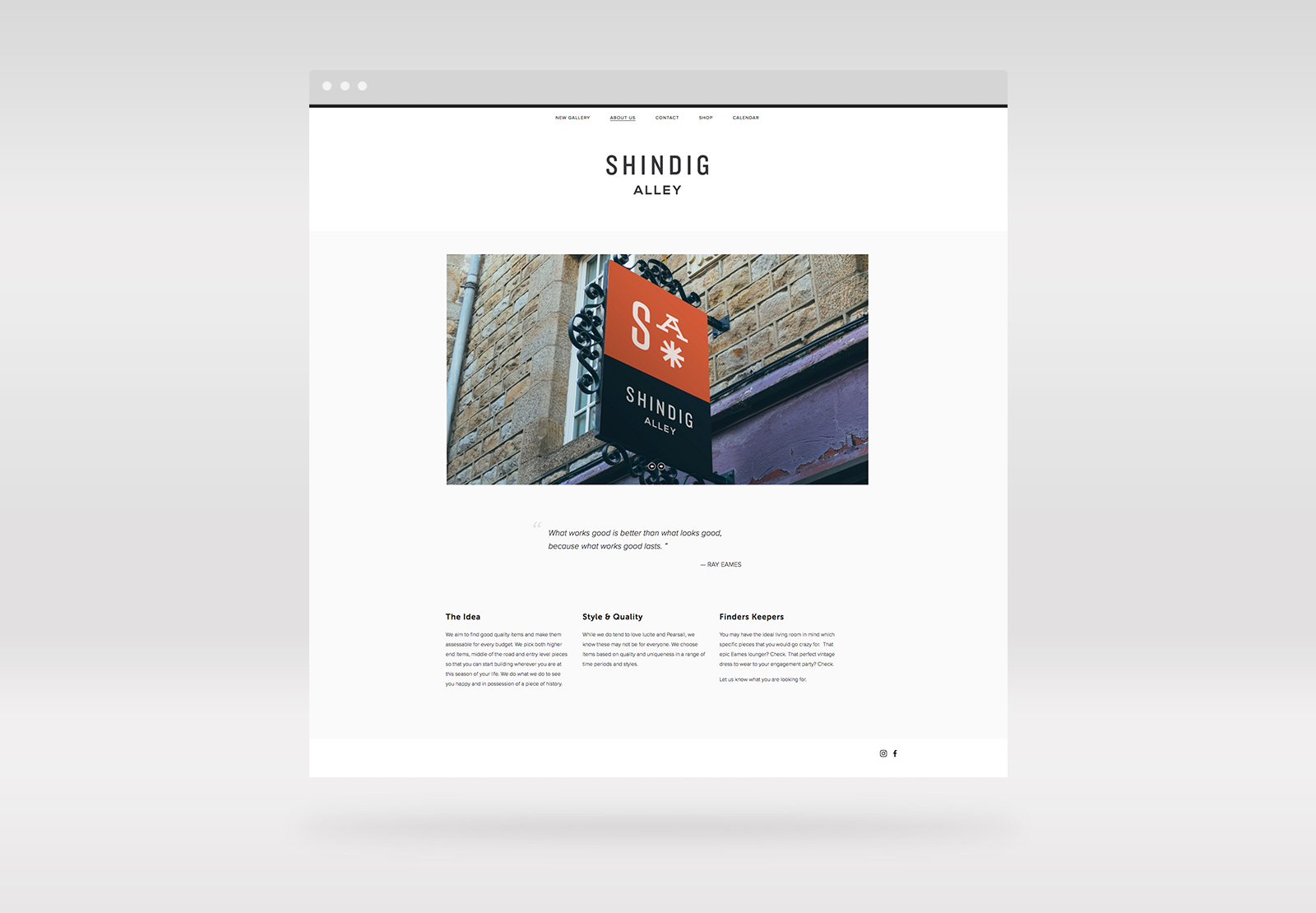 Online
A simple Squarespace store was developed to allow the owners to easily change out products as they needed without the cumbersome knowledge required for other platforms.